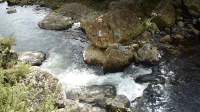 Cushla Summers
Trustee
Cushla has over 25 years experience within the tertiary education sector researching, developing and facilitating tertiary and adult psycho-educational programmes at AUT University and the Bay Of Plenty Polytechnic (now 'Toi Ohomai').
In addition, Cushla has over 30 years' experience in programme development and educational project management within the education, NGO, community and commercial sectors in Tauranga, Auckland and Wellington. Management and co-ordination of staff, research, networking, administration, promotion and marketing was integral to these roles.
Cushla holds an MA in Education, postgraduate qualifications in Career Counselling and has additional qualifications in Community and Social Work and Teaching English as a Foreign Language (TEFLA).
Cushla established and managed a Vocational Training Centre for expatriate adults with special learning needs in Hong Kong, and this centre continues to offer a valuable community service today.
Her expertise includes the development and co-ordination of a comprehensive range of psycho-educational programmes and the assistance of community clients, tertiary students, staff, and ACC clients with career planning and counselling, professional development and vocational rehabilitation services.
Cushla's role will enable her to effectively support Life A Plenty Charitable Trust in the development of a quality and affordable service.