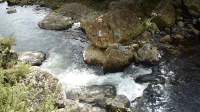 Rochelle Lemberg
Co-ordinator/Administrator
Tēnā koutou katoa
Ko Ruapehu te maunga
Ko Whanganui te awa
Ko Turakina te whenua
Ko Jack Higgins te tīpuna
Ko Steele toku whānau
Ko Rochelle toku ingoa
Rochelle has worked in the social service sector for many years, and has a genuine passion for working with whānau and tamariki and seeing them thrive. Her role as a Social Worker in Schools (SWiS) throughout Tokoroa, Mangakino, Whakatane and Edgecumbe allowed her to work closely with whānau, supporting them through many challenges. Rochelle also worked with tamariki on assessments and intakes with Stand for Children Rotorua in 2014.
In 2016, Rochelle became a Care and Protection Co-ordinator for 'Oranga Tamariki', where she aided and assisted whanau and professionals with strength-based plans for tamariki. She received a commendation in 2017 for her exemplary work on one of the cases she managed.
Rochelle has been involved for many years with a number of Incorporated Societies, and currently holds executive positions whilst supporting and guiding new committee members.
Rochelle has a passion for horses, and breeds and shows Welsh ponies. She is also currently studying equine therapy, and hopes to bring this valuable therapeutic service to the Bay of Plenty.
Rochelle is motivated to support individuals to find Mauri Ora and empowering them to have a brighter future.
For further information contact Admin. Alternatively you may phone / text Rochelle on 021 416 553.