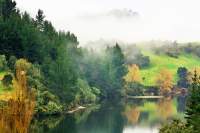 Confirmed Life A Plenty Professional Development Workshops
"Quality and affordable seminars and workshops -
meeting the needs of our professional communities"
Welcome to our confirmed professional development seminars and workshops. These quality, affordable professional development opportunities are designed to meet your training needs throughout the year.
Managing High Conflict Personalities, Trauma and Stress
A Workshop by Clinical Psychologist Leanne Dunne
From birth we are programmed to form relationships with those around us for safety, nurturing, personal growth and well being. Healthy relationships are underpinned by mutual respect, reciprocity and compromise and we count on the other person being able to enter a relationship with us based on those essential foundations.
What if this is not the case? What if a family member, friend, work colleague or client presents a challenge or conflict each time you interact? What if this is a relationship that impacts on your own mental health and well being?
Clinical Psychologist Leanne Dunne will present a fascinating workshop on High Conflict Personalities - how to recognise them, manage them and minimise the impact and emotional trauma that may be caused by their presence in your life.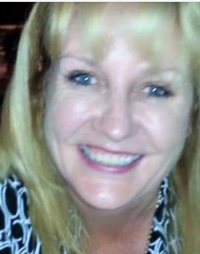 Leanne Dunne
I have been a registered Clinical Psychologist since 1996. I have a Masters in general Psychology and a further Masters in Forensic Psychology and criminal offending and behaviour. I hold a Post Graduate Diploma in Clinical Psychology and have been a member of the New Zealand Psychological Society since 1995. I have a Diploma in Law from Waikato University. I have worked as a Clinical Psychologist for Mental Health and the Department of Corrections and have been in private practice for twenty four years working with children, adolescents and families. I have worked as a first response Critical Incident Psychologist for 23 years and regularly debrief Police, Ambulance, Fire, Search and Rescue, Mine rescue and have trained organisations in psychological preparedness. I have assisted organisations in recovery from suicide, sudden deaths and armed robbery. I assisted throughout the Christchurch Earthquake, the Christchurch shooting and the Whakaari eruption. I have counselled high numbers of families affected by suicide and trauma and regularly advise on the impact of trauma to families and individuals. I regularly conduct capacity evaluations for the Family Court and Oranga Tamariki and advise on youth in care. I have presented on the issues of Domestic Violence (physical, emotional and psychological abuse) and have taught Developmental Psychology for the University of Auckland and for Waikato University at Tauranga. I have designed training and provide supervision for counsellors and social workers in the area of parental risk, attachment and complex trauma. I am contracted as the Clinical Advisor/trainer to Stand, Youth Horizons and Victim Support New Zealand. I was appointed to the Family Court in 2014 and write S178 and S133 reports for the majority of North Island Courts and have assessed and written reports for over 200 families on a wide range of issues, combining a clinical/forensic opinion with relevant custody issues in family law.
THIS HAS BEEN POSTPONED DUE TO COVID 19
Venue: Waipuna Hospice,
43 Te Puna Station Road
Te Puna
Tauranga,
Dates: Friday, 3 April, 2020
Time: 9.30am - 12.30pm
Facilitator: Leanne Dunne
Programme Cost:
Early bird $65 + booking fee ends 15 March.
Full price of $75 + booking fee applies from 16 March.
All proceeds go to funding Life A Plenty FREE Recuperative Women's Retreats
All enquiries, information contact Charlotte at admin@lifeaplenty.nz