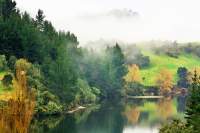 Confirmed Life A Plenty Professional Development Workshops
"Quality and affordable seminars and workshops -
meeting the needs of our professional communities"
Welcome to our confirmed professional development seminars and workshops. These quality, affordable professional development opportunities are designed to meet your training needs throughout the year.
Healing Communal Grief and Anxiety
A Workshop with Liese Groot-Alberts
Life A Plenty Charitable Trust generally offers workshops aimed at professionals working in the counselling, health and social sectors, but this seminar may also be of value to those wishing to more fully understand the journey of grief for themselves or those working with youth who seem to be particularly struggling at present.
Grief touches all of us as we go along life's path but in 2020 the effects of Covid-19 added a personal and communal impact not previously experienced by most people and this will also be covered in this seminar.
Grief can be an isolating experience for many. In addition to the many losses people may face as part of daily life, Covid19 however has reminded us how interconnected we all are and feelings like grief and anxiety are moving like shockwaves through our communities. It has brought a time of radical uncertainty that has permeated many layers of our life.
The sudden and ongoing spread of Covid19 has turned our world upside-down and can be a traumatic experience , trauma being defined as : "A severe sudden threat to the integrity of the self and/or their community"
Key learning points:
* Exploring the impact of Covid19 in our communities
* Facilitating the healing of anxiety, grief and trauma
* Identifying and strengthening resilience in self and community
* Maintaining good self care when working with others
Liese Groot-Alberts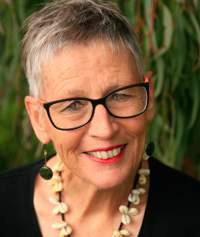 Born in the Netherlands, Liese attended training at the Elisabeth Kubler -Ross Centre in Virginia, USA, and has since specialised in conducting trainings and seminars in trauma, loss, grief and bereavement, Palliative Care, as well as Self-care for the Carer, Resilience and Spirituality. Her passion is for working with difference and finding strength and hope in connectedness.
In New Zealand, further training was completed at Auckland University:
* Counsellor education programme, 1997 * Advanced supervision course * Follow-up advanced supervision course, 2007 *Refresher Supervision course, 2011
In her presentations and workshops she uses images, poetry, humour and music as well as sound theoretical underpinning of the material presented.
Liese works internationally as a public and keynote speaker, palliative care educator, presenter of loss, grief and bereavement trainings and clinical supervisor for Healthcare Professionals. She also completed an Experiential training course, in yoga, mindfulness and meditation.
Event and Covid information :
* We will meet MOH Covid guidelines should we be under Level 2 restrictions and the additional safety measures of hand sanitiser and room for personal distancing will be provided
* In the event that attendee numbers do not meet Life A Plenty Charitable Trust's minimum required, Life A Plenty reserves the right to cancel the event and refund each registered party for this event. No other refund conditions will apply.
* Should you need to cancel your attendance, refunds will be issued on request via email up to 7 days prior to the event. No refunds will be issued within 7 days of the event.
* If Covid alert levels 3 or 4 are in place on 26 February 2021, the event will be cancelled and refunds issued.
* The event will proceed under Level 2 with appropriate measures in place as per MOH guidelines. Numbers may then need to be capped at safe room capacity and those with early registration dates will be prioritised for attending and later registrees will receive a refund.
We hope the above clarifies any queries you may have - any further questions, please email Charlotte at admin@lifeaplenty.nz or phone 027 3444 278.
Thanks for registering to attend and creating an opportunity for another woman to attend one of our FREE recuperative women's retreats in 2021!! www.lifeaplenty.nz
Venue: Papamoa Community Centre (located at the Library) Parking at Papamoa Plaza carpark
15 Gravatt Road
Papamoa 3118
Dates: Friday, 26 February, 2021
Time: 9.15am - 2.30pm
Facilitator: Liese Groot-Alberts
Programme Cost:
Early bird/Student $90 + booking fee up to 10 February
Full price of $115 + booking fee applies from 11 February
All proceeds go to funding Life A Plenty Charitable Trust FREE Recuperative Women's RetreatsCost**
Morning tea will be provided with some GF options. To keep costs down and maximise proceeds for the women we support, please BYO lunch or buy from the many eateries at Papamoa Plaza.
To Register: