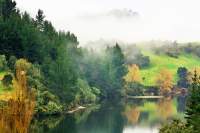 Confirmed Life A Plenty Professional Development Workshops
"Quality and affordable seminars and workshops -
meeting the needs of our professional communities"
Welcome to our confirmed professional development seminars and workshops. These quality, affordable professional development opportunities are designed to meet your training needs throughout the year.
Working with Emotions at Relational Depth
A Workshop with Dr. Ruth A. McConnell
As therapists, it is our "bread-and-butter" to work with emotions every day. However, that does not mean it is easy or that it comes naturally to us. Many of us have had multiple years of our own personal therapy so that we do not get triggered by the intense emotions that show up in the therapy room. In this workshop working with intense emotions will be explored from an Attachment-based psychotherapy lens, which places primary importance on the therapeutic relationship for healing, or co-regulating emotions that are too hard for the client to handle on their own. Recent research from the field of the science of emotions, neuropsychotherapy and emotion regulation will be woven into the presentation. The topic of dealing with transference/counter transference in the therapeutic relationship will also be addressed as this is an area where we as therapists can be 'blind sided'. Self-care strategies and mental hygiene tips will be offered for therapists to enable therapists to not become 'numbered out' and suffer compassion fatigue due to prolonged exposure to high levels of emotionality.

Dr. Ruth McConnell is a counsellor with more than 20 years' experience. She trained and worked in Scotland and Canada before moving to New Zealand. She is a Senior Lecturer in Counselling at Laidlaw College and has a private practice. Ruth completed her MA (Honours) in Social Anthropology and Psychology (Aberdeen University) followed by a PhD (Counselling Psychology) from the Robert Gordon University (Aberdeen, Scotland). She is a Professional Associate of the Neufeld Institute having trained with Gordon Neufeld in his Attachment-based Developmental paradigm. She has authored several journal articles, conference papers, and regularly presents professional development training for counsellors. Ruth grew up in the Amazon region of Brazil, the daughter of Scottish Missionary parents; she currently lives in Red Beach, Auckland with her two adult daughters, their labradoodle, Panda, and two shy cats.
Venue: Waipuna Hospice, 43 Te Puna Station Road, Te Puna
Dates: Friday 22 March, 2019
Time: 9.00am - 4.00pm
Facilitator: Ruth A. McConnell
Programme Cost:
$125 Registrations close
15 March, 2019 at 5 pm
Please note there is an Eventbrite administration fee
Morning and afternoon tea is provided
All enquiries, information contact Charlotte at admin@lifeaplenty.nz