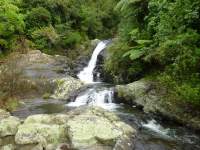 Therapeutic Retreats
"Creating life changes through developing new meaning and hope within a reflective environment"
What Are Therapeutic Retreats?
The Therapeutic Retreats offered by Life A Plenty, a service arm of Ora Charitable Trust, are designed as specific interventions to address the difficulties faced by people struggling with relationship issues, stress, grief, anxiety and depression. Each retreat has a specific focus e.g. couples retreats, stress and burn-out, or grief and loss, and is designed to address issues related to each topic.
The processes applied throughout the retreats are manualised and based on research and evidence which ensures effective practice. The retreat facilitators are qualified therapists who hold expertise in the evidenced-based modalities implemented during the therapeutic process.
Most retreats take place over two days, although three-day retreats are also offered depending upon the retreat focus. A follow-up service of between three to six sessions will be available for individual participants upon completion of the residential component, to support and encourage the achievement of goals set during the retreat. This service can be face-to-face, by telephone or SKYPE and is typically of 20-30 minutes duration.
The retreat venues will differ from time to time according to availability, which may also alter retreat costs. More information relating to each retreat will be provided as these become available.
Please note: the minimum age for attending Life A Plenty retreats is 18 years. No alcohol or drugs are permitted on the retreats or surrounding premises.
Click here for our current Therapeutic Retreats.
About Tyburn Monastery
Tyburn Monastery is an example of a venue where retreats have been held to date. It is located at 74 Dods Road, Waikite Valley, Rotorua, and is an attractive, relatively new monastery set in a beautiful, reflective setting.
All our retreats are fully catered with simple, wholesome meals. Each participant has their own bedroom and all linen is provided. NB: due to the reflective nature of the retreats, internet is often not available.
The Value of Retreats
Therapeutic Retreats provide the opportunity for people to take a break from their day-to-day activities in order to replenish their mind, body & spirit, and at the same time, further develop new thinking, skills and meaning to make positive changes in their lives. These changes are supported by the Life A Plenty 'follow-up service'.
The retreats provide a safe and secure physical, emotional and spiritual environment for participants. In order to create this safe context, we endeavour to have each retreat facilitated by a female and a male facilitator; however, on occasion there will be two female facilitators.
Although the retreats are non-religious, they frequently take place in reflective settings such as monasteries. Finding or consolidating meaning and purpose in one's life is one of the key aspects of the therapeutic retreat process and while this exploration is directed by each individual participant, a place of quiet reflection is seen as helpful.
Each participant is catered for throughout the retreat and individual support is provided throughout their stay.