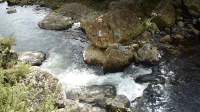 Chris Coughlan: Chairperson
Chris has worked for many years for incorporated societies and is experienced in the unique management and governance challenges that come with these charitable organisations.
A strong commercial background with acknowledged expertise in sales, account management, marketing and facilitation, Chris has experience building robust business models to support organisational activities to 'make things happen'. Helping to grow self-sustaining organisations.
As a mother of 4 children (including twins) Chris is absolutely passionate that our community can provide support for women who find themselves in difficult times. Whether it be needing time out to build strength, whether it be emotional, psychological or spiritual support to face day to day life again 'Life a Plenty Trust' has built an impressive level of expertise and charitable support to be able to offer those in need these unique retreats.
**"It is an honour to work with the trustees and philanthropic people and organisations who have enabled the establishment and success of this trust. As Chair, I now look forward to continuing our work with you to build a robust and self-funding organisation, which provides a quality service for women of Tauranga Moana and the wider Bay of Plenty for many years to come"
For further information you may phone / text Chris on 0276717705.