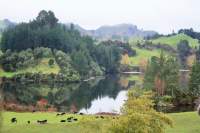 Counselling and Community Workshops
"Professional, skilled and experienced support for individuals, couples, families and groups – helping you make the difference you have been hoping for"
Each of the therapeutic team members are involved in private practice and offer counselling and therapy for a wide range of issues.
If you are seeking help and support from an experienced therapist,the professional biographies are listed on the About Us page of this website, providing information on the skills and experience of each practitioner. Please do not hesitate to contact the practitioner of your choice by selecting either the contact number of each therapist located on the About Us page, or by using the contact forms listed on the Contact Us page.
Counselling and Therapy Fees:
For all enquiries relating to individualised fee structures, please contact your selected therapist directly.
Community Workshops
Community workshops provide the opportunity for participants to face life and relationship challenges, whilst developing new thinking, skills and meaning to make positive changes in their lives. These workshops, facilitated within a group setting, provide a safe and secure physical and emotional environment for participants to take part in an enriching experience.
Participants engaging in a Life A Plenty workshop will be encouraged to participate in group activities, however, at no time will any participant be pressured to share experiences which may create distress. Facilitators are committed to the value of respecting others at all times.
All workshop facilitators hold postgraduate qualifications in therapy, counselling and education, with specific knowledge and expertise related to the workshop content offered. The Life A Plenty team are committed to providing a quality service to all people within the community who are seeking assistance and support.