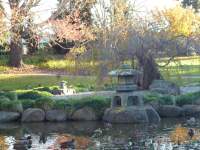 Articles Of Interest
"Our commitment to extending knowledge in the community"
Welcome to our Articles of Interest page! Articles relating to research-based practice will be submitted from time-to-time, which may be of interest to those working in the helping profession and others seeking to further their knowledge, particularly in relation to some of the concepts that inform Life A Plenty Therapeutic Retreats.
Working With Depression by Les Simmonds
Depression affects many New Zealanders and this condition, according to a NZ Mental Health Survey (2006), impacts 5.7% of people in Aotearoa on an annual basis.
Depression is a state of low mood which permeates throughout a person's life and results in thoughts of despair, hopelessness and foreboding. While hopelessness is a key feature of depression, evidence shows sufferers have cause to HOPE because effective treatments are available.
Life A Plenty Services have reviewed the history of how depression has been treated in the past and have considered effective approaches used to ensure positive outcomes for people seeking help. These approaches, noted in the following article, have been adopted by Life A Plenty for use in the Life After Depression Retreat.