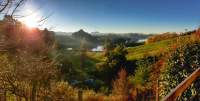 General Enquiries
"Contact our dedicated team of consultants for a unique therapeutic experience"
For all enquiries please contact the individual of your choice below.
PLEASE NOTE: We are not a crisis service. In the event of a mental health emergency, please phone 111. Should you require Crisis support - the following Supports are available:

https://www.anxiety.org.nz/ or Phone 0800 269 4389 (0800 ANXIETY)

Ministry of Health Crisis assessment teams:
Tauranga 0800 800 508
Whakatane 0800 774 545

Or visit https://mentalhealth.org.nz/helplines for contact details for other
services.
If you wish to make a donation to support our Trust, please contact Yana.
Individual Contacts