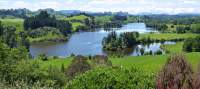 Seminars and Workshops for Professional Development
"Inspiring your Practice"
New Learning - New Thinking - New Developments
Life A Plenty Charitable Trust professional development seminars and workshops are designed to support professionals within the counselling, social practice, health, education and wellbeing sectors.
These affordable professional development opportunities, facilitated by skilled professionals with significant expertise and knowledge, will assist practitioners to enhance their professional practice as they work towards providing best practice when meeting the needs of their clients.
All seminar and workshop facilitators hold graduate and/or postgraduate qualifications in therapy, counselling and education, with specific knowledge and expertise related to the seminar and workshop content offered. The Life A Plenty Charitable Trust team are committed to providing quality training opportunities to all professionals within the therapeutic community.