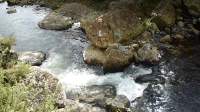 Yana Breindl
Co-ordinator/Administrator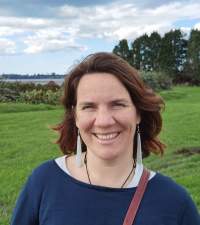 "Whiria te tangata" (Weave the people together) is Yana's mission in life. She is a
passionate relationship-builder, aspiring to make a meaningful difference in
people's lives.

Raised in Germany and France, Yana studied Journalism in Brussels and Belgium. She then researched how digital tools can be used to engender social and political change at universities in Belgium, the UK and Germany. Yana has published extensively in academic journals, co-edited two books and travelled the world to speak at conferences and network with fellow researchers. At one of these conferences, she met her husband of Ngāti Ranginui, Ngāi Te Rangi and Scottish descent.
After their first daughter was born, Yana decided to follow her heart and professionally support women, men and children in need. Working for various welfare organisations, she built volunteer-management structures in support of hundreds of refugees during the German migrant high of 2015-2017, supported
families raising multilingual children and coached migrants to develop their own integration projects.
Relocating to Tauranga Moana with her family in 2021, she is an enthusiastic learner of Te Reo Māori. As a woman and mother who has greatly benefited from retreats and development seminars, Yana wholeheartedly stands behind Life a Plenty Charitable Trust's vision: "it is an honour to use my skills and experiences to create spaces for women to relax, reconnect with themselves and find fulfilment in their lives."
For further information contact Admin. Alternatively you may phone / text Yana on 021 416 553.